Double room at Central Seefeld
Enjoy a pleasant and relaxing stay in our comfortable double rooms.
approx. 20m² • For 1-2 people
Balcony, hairdryer, shower/toilet, telephone, safe, radio, cable TV, daily cleaning
approx. 24m² • Für 1-4 people
Balcony, hairdryer, shower and. Bath/toilet, sofa, telephone, cable TV, radio, safe, daily cleaning
In summer we offer you, among other things, guided hiking tours, mountain and e-bike rental, as well as discounted swimming in Seefeld.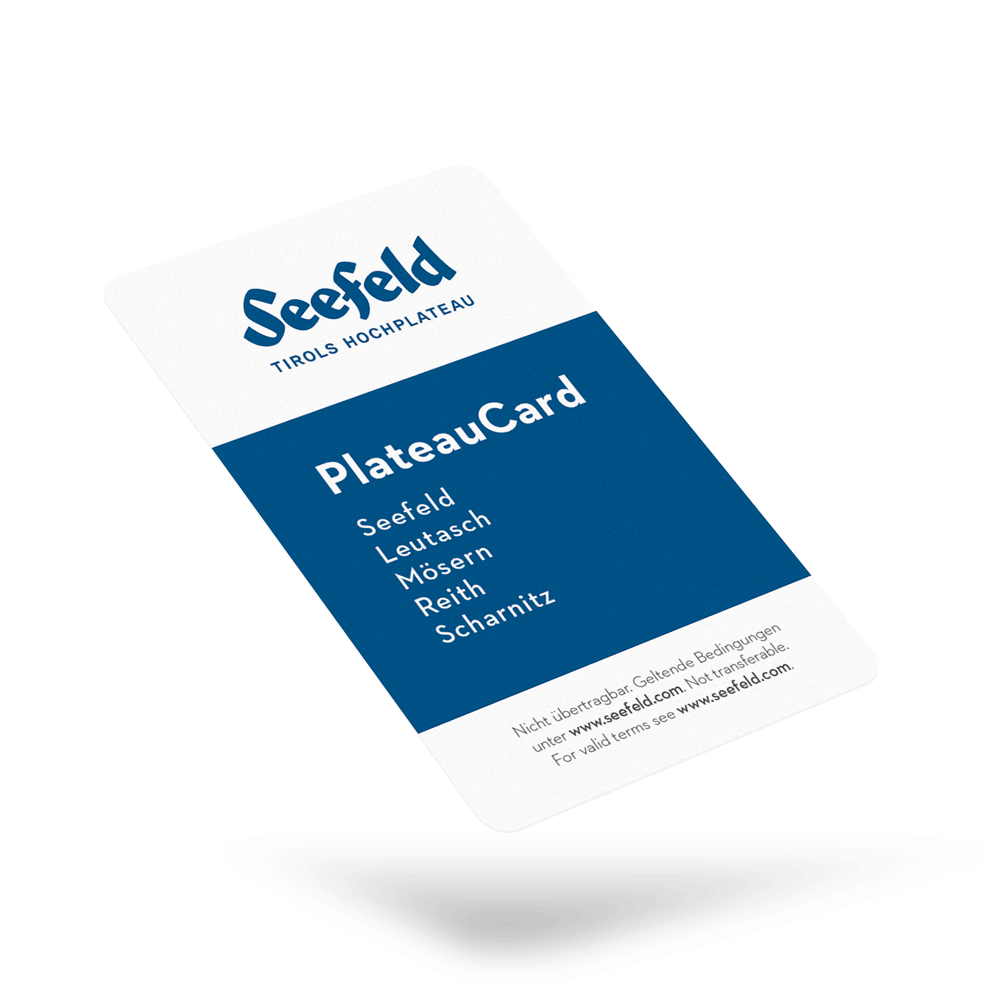 The diverse Seefeld region offers visitors with the regional PlateauCard guest card numerous exclusive advantages and discounts for many attractions and offers all year round. For example: special prices for the rental of premium equipment, guided hikes in the forest accompanied by fluffy alpacas or a beer tasting including a brewing course in the 500-year-old monastery cellar. The guest card is also valid as a ticket for all regional buses and is activated free of charge by the host at check-in. And if you use your guest card digitally via the visitSeefeld Guide, you can enjoy all the benefits with just one click.
Frequently Asked Questions